Crystal Toothbrush Collection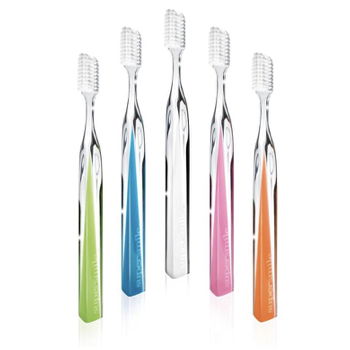 Our Crystal Collection Toothbrush, created in collaboration with renowed fashion designer Rubin Singer, satisfies the highest standards of beauty and performance. Effectively cleans under the gum line and polishes and whitens the teeth at the same time.

The brush features patented 45° angled bristles based on the ADA recommended brushing angle.
The shape ensures a precision reach beneath the gum line (the sulcus) where plaque accumulates and causes decay.
The brush head also features five tufted rows of soft, polished, rounded nylon bristles that make for the softest, most thorough brushing experience you've ever had.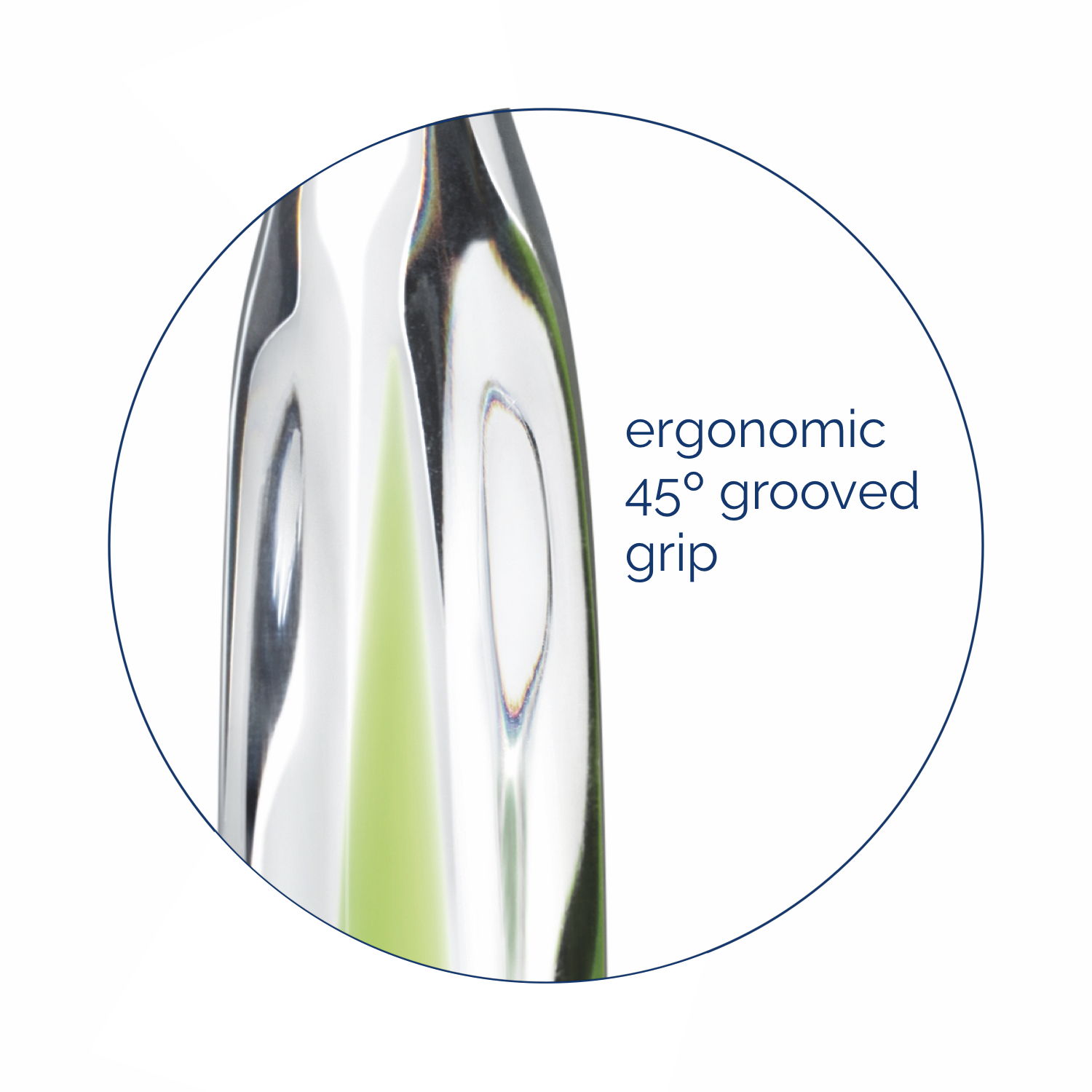 The body features a unique, ergonomically
shaped lucite handle with a grooved grip
molded into three sides of the brush.
This grip, when paired with the  45º
bristles, gurantees the proper angle
of brushing each and every time.   
"The chicest toothbrush ever" 
-allure magazine

Freshen up your feed
@supersmileofficial